Rally for the Rams
We would like to extend a very special thank you to the members of our Oratory Prep Board of Trustees for their collective and personal contributions they made through a challenge gift to inspire our OP community to reach new heights for our current Rams! Their tireless efforts and direction throughout the year help to shape the continued excellence of Oratory. We thank each of you for all that you do!
BOARD OF TRUSTEES 2021-2022
Steven J. Smith (AP '16) Chairman of the Board of Trustees
William Burke '79 Vice Chair
Robert Cavalero '74
Robert Costello, Head of School, ex-officio (CP '24, '27)
Joseph Chiarello II '90
Ronald Dolecki (AP '14)
Ted Dore (AP '10, '14)
Dimitri Drone '86 (AP '18, '21)
Peter Finn (AP '18)
Karen McDermott (CP '22) Co-President Parents' Guild
William McDermott (CP '22) Co-President Parents' Guild
Michael McHale (AP '15)
James McTernan (AP '19, '21)
William Mezzomo, Esq. (AP '17, '18)
Robert Scirocco (AP '06, '07)
Howard Shallcross '88
John Skinner (AP '15, '18, '21)
Carmine R. Urciuoli (AP '15)
Robert Vander Meulen (AP '11, '12, '14)
Thank you to our Event Sponsors in helping to make our Day of Giving extra special with your delicious generosity!
Ice Cream Sponsor:
Dining Partnership Group

Pizza Party Sponsor:
The Godfather of East Hanover, Morristown, and Parsippany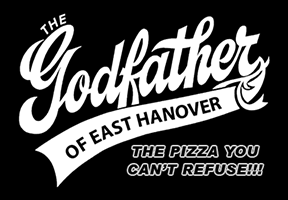 Thank you to our students, faculty, and staff with a special thank you to Bill Martin, Michelle Gribbin, and the Oratory Prep Student Council.
Anonymous
Stuart Silverman
Dr. & Mrs. Eli Curi
Jeanine and Richard Faughnan
Anonymous
The Chappelear Family
Anonymous
Joseph, Jessica and Theo Beninati
Townsend
The Bibbo Family
Chester Baker '09
Bolster Family
Luke Bernstein '20
Gatto Family
The Reis Family
Kostka Family
The Raincsuk Family
The Carrascosa Family
The Bernstein Family
West Coast Morgans
The Bateh Family
Kristin Young
Dean and Erin Webber
It's a Good Day to be a Ram!
Frank Kearns
The Fahy Family
The Lee Family
The Massaroni Family
William Logerfo '18
Sue & John Bongo '13
James Crapser '19
Temo Family
Tyler Nieman
Goooo Rams Athletics!!!
The Nelson Family
The Hunt Family
Shannon Rafferty
Wizeman
The Kebede family
The Marsh Family
Nick Battista '22
Liz Jacobello
Jack and Sean Dunne
W. Christopher Hyler
Patrick Heffernan '18
Matt Kupetz '21
Drew Magee '09
The Barry Family
The Marchisio Family
The Donofrio Family
Anonymous
Anna A. Asante
Anthony Liotti '87
Joseph Blauner
Lilore Family
Ryan Manahan '23
The Vessecchia Family
Mr. and Mrs. Brendan Floyd
The Stack's
Giovanni Grassi 24
Darren O'Brien '94
Vic Taylor
Kupetz Family
Danielle Moore
Eric Calabrese '00
Ted & Anna Ruberti
Kevin Donnelly
Colin Lynch '18
Anonymous
Shawn Lynch '86
Gary Naparstek
The Mezzomo Family
Ethel DiTullio
Laura and Ciaran Kelly
Donna Mulder
Pete Skinner '21
Anonymous
The Misrahi Family
Glenn and Sandra Smith
Greenwood Tree and Lawn
Marshall and Shannon LaRusso
RJ, Andrea & Tyler Maloney
Heffernan Boys Patrick/Will/Conor
Tom Boniello
Billy Skinner '18
Steven and Jackie Smith
Sutton Collins '24
Anonymous
Anonymous
Kyle Roethlin '20
Christopher M. Melnyczenko, Esq.
& Family
Anonymous
The Feit Family
Patrick Milton '21
The McChesney Family
The Short Family
The Milton Family '21 '23 '25
Elizabeth Rodriguez
Kacie Krause
DDS Contracting Inc
Aidan Jones
Allan and Katie Parsells
DDS Contracting Inc.
Greco family
The Martin Family
The Olohan Family
Ted and Maria Hobbie
Foldy Family
Connor Briggs 15'
The Grabowski Family
Maria & Bill Briggs
Ryan Briggs '18
Chris Barry '06
Jon Webster '90
Mary Bernadette Corrigan
Bradford Jones
Ellmer Family
Warga Family
The Costa Family
John J. Henschel P '06 '09
Bill Beute '60
Peter Byrne and Maureen Byrne
Bob Sinclair
The Dolecki Family
The Finn Family
Joseph & Gina Chiarello
In honor of Steven J. Smith
The Skinner Family
The McHale Family
The Dore Family - Tim'10, Brendan'14
The Smith Family
Owen O'Loughlin '20
Matthew Anzalone '07
Kathleen and Richard Donnelly
Michael McHale '15
Luague family
The Davis Family
Hugh Morgan
Cooper Logerfo '14
Alex Han '22
In Honor of Walter Crum
The Han Family
Pastore Family
Owen Burke '13
Jack McKenna '15
Murphy Family
Molly Donnelly and the Donnelly Kids :)
Keith and Janet McKenna
Anonymous
The Sabnekar Family
Joe Meade '19
Bob & Evelyn Costello
Bob & Evelyn Costello
Anonymous
Diane Cannon
Marebear
Nicholas DeRosa '24
Michelle Schwartz
Anonymous
The Vreeling Family
The Roethlin Family
Zofia Monczka
Anonymous
Mr and Mrs Williams
Henry P. Crowther '25
The LaBianca Family
Anonymous
Mary Krieg
Marini Family
The DiRienzo Family
MacNaughton Family
Charlie Sokol '25
Pavlik Family
Anna D.
Concejo Family
Anonymous
The Zabik Family
Max Terraciano ' 22
Anonymous
Anonymous
The Duddy Family
Mr. & Mrs. Hamway
Andrew Thatch '23
Mr. & Mrs. Lutowsky
Jason (21) & Jack Chacon (23)
Bill & MaryJane Reilly
Doria's Pizza
Anonymous
Tim Sugrue AP
The Yeager Family
Christopher DeSanguine
Connor Odendahl, Class of 2026
Luke Odendahl, Class of 2025
Hanson/Chiera
Matt Klarmann
Anonymous
The DeAngelis Family
Dave Capodanno
Brandon Deger '11
Christine & RJ
Aurigemma Family
Tyler Powers
In Memory of Gerard Robrecht
Anonymous
Alexander Sugrue
John V. Deitchman Family Foundation
& The DaSilva Family
Joe Weinhoffer '07
Richard Pescatore & Heather Powers
Matthew Sommo
Ted Schaffer
The Hrehorovich Family
Jack Bizub '16
Gabrielle Delgado
Costello Family
Liam Jones '23
Sean Dunne '26
Anonymous
Jack Dunne '26
Mowen Family
Liam Henderson '21
The Kanne Family
Anonymous
Kevin Lawlor
The Maguire Family
Matt Clark '22 Go Blue!
The Viviani Family
Alexander Cowell '21
Amir Mejia '25
The Draeger Family
Beth Lawlor
Anonymous
Dr & Mrs Curi
Chris Nikolopoulos '25
Bernaz Family
Liam Henderson, '21
Tucker Hogan, Class of 1963
Griffiths Family
James Gagliano
Michelle Murphy
The Saunders Family
The Lanigan Family
Brendan Floyd
Eric Maus '08
Mike and Cathy Maguire
Ian Barry '16
Modeski Family
Modeski Family
Tim Krull '08
In honor of Dr. Richard Mojares '87
Walter and Irene Crum
Liam Henderson '21
The Maenpaa Family
The Carr family
Anonymous
Billy Crum
Peter Williams '75
Capt of the Fun Squad
Joseph Bizub '15
Liam Breen '15
The Smith Family
Dr. and Mrs. Lopes
Brendan Lawlor '16
Joseph Barresi '08
Anonymous
Brandon Ferrara '16
J. Christopher Henschel '06
Chris Kraft '11
Tobias Kraft '11
Class of '15
Chris Belenski '06
Bizub Family
Gus Bowen '23
Sherry Mahan, AP '2009
Anonymous
Dwayne Jordan '10
Terri Breen
Tim Sugrue
Craig Regan '08
PJ Olsinski - 2008
Mercurio '15
The Sannito family
Brian Kasper '06
Victor Larach
The Crapser Family
The Zwally Family
James and Mia Morgan and Family
Bradford Jones
The McKenna Family
The de Montagnac Family
Bob Molinaro '61
Anonymous
Joseph and Doreen Beninati
The Henderson Family
Cook Family
Joseph A Beninati '06
Michael Beninati '09
The Gomez Family '92 & '93
William McCrystal '04
The Milton Family
Healy Family
In Memory of Patrick J. Scanlon III
Collins Family
Buckley and Chacon Family
Robert Zwillich '04
Joe ('05) and Ally Kenny
Paul Cubelli '08
Anonymous
Pallone Family
Wyatt Craig 2011
Matt Davis
Monica and George Barry
Matt Davis '16
Michael Lepri '06
Andrew & Gioia Topazio
James Boylan '21
Quinn Boylan '22
Andrew Topazio '08
Austin Lee '17
Anonymous
Dr. Joseph Barresi
& Dr. Kathleen Heffernan
Anthony Guerriero '17
Andrew Guerriero '13
Anonymous
Lawrence Manley '87
Gus Exarhakos '11
The O'Dowd Family
The Viviani Family
The Orr family
Jack Sullivan
Anthony Smith '16
The Nappi Family
In memory of James P. Smith
The Brezee Family
Bill McKee '79
Michael Manna
Palm Family
Solena Porras
The Lees
The Quinn Family
Devine Family
James Ericksen '09
The McGreevy Family
Matt Muoio '16
Jimmy Yoo
Enzo Sarango
Craig Family
Troy Shanaphy '27
John V Szeluga
Bajkowski Family
Francis Kreitler
Joseph Calabrese
The Terraciano Family
Sandra Naparstek
The Muoio Family
Go Rams!
The Clark's
OP JV Basketball
Colby Livingston '21
The McDermott Family
Anonymous
Jay Rosania '09
Phillip Worster '15
Coleen Martin
Elizabeth Acquadro
Geissler Family
McNiff family
Daniel Carvalheiro-Santos '20
Benedetto family
Anonymous
Barrett Family
Evan Guirguis '24
Kathleen Otterbein
The Drone Family
Angela de Montangac
Elizabeth Acquadro
JoLynn Moran
Christina Silletti
Anonymous
Kevin Lueck
McGowan Family
Anonymous
Lori Arends
Kevin Donnelly
The Van Hoven Family
Cathy Allocco
The Conley Family